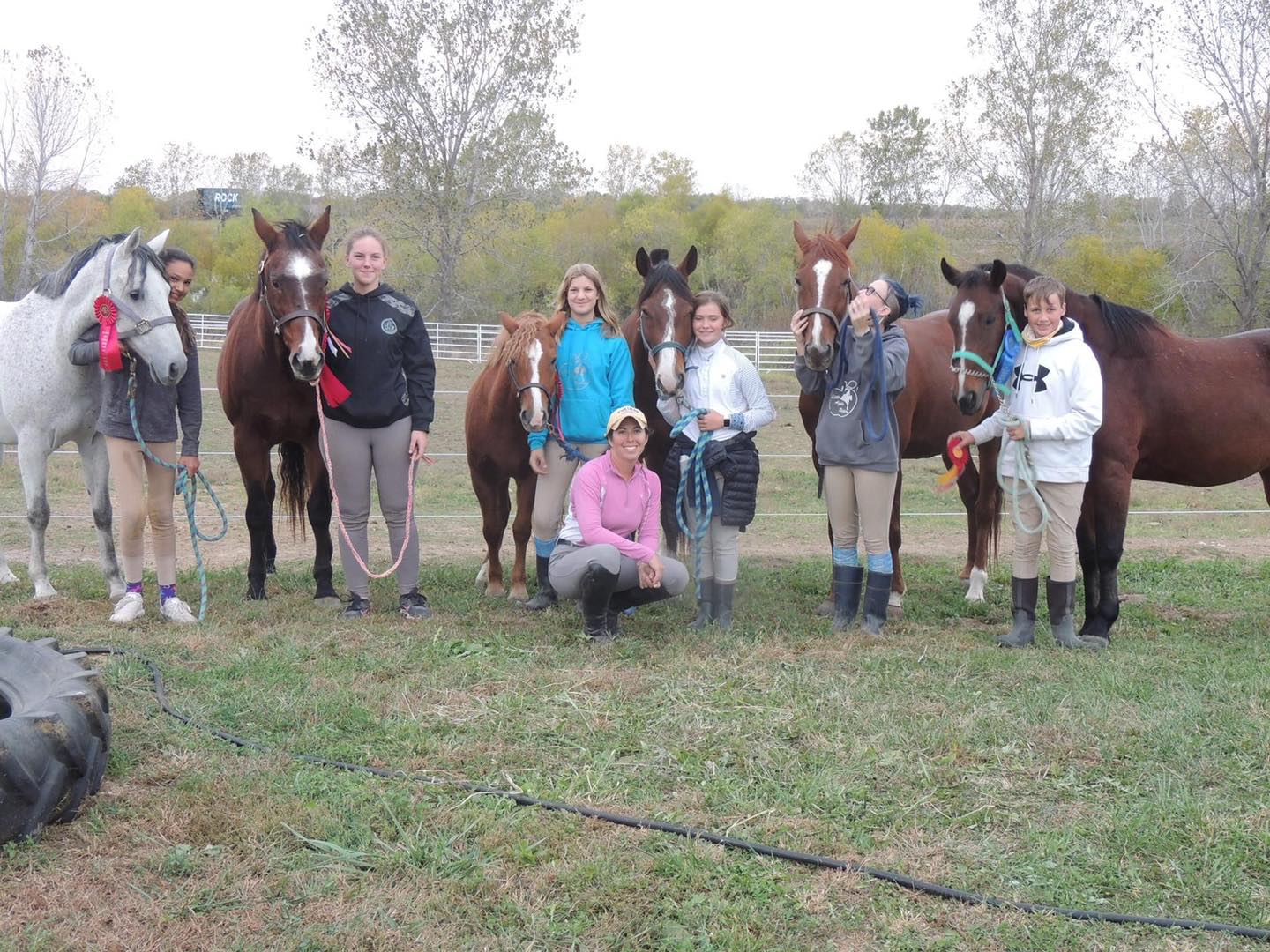 We are a smaller lesson barn with a small string of lesson and show horses.  Each horse used in the program offers something different to its rider and we strive to match each student with a horse that will encourage confidence while teaching them to step up and lead and ride!  We are big on creating active riders, not passengers.  Our program tends to focus on technical aspects and building foundations that enable the riders to grow into well-rounded equestrians.
For those interested in taking their riding to the next level and/or competing, we offer various leasing packages.  Packages are available on a month-by-month basis or for the entire show season.  Each of the program horses are available for leasing, although some may be already taken for this season.  If interested in leasing, please chat with Lauren for more information.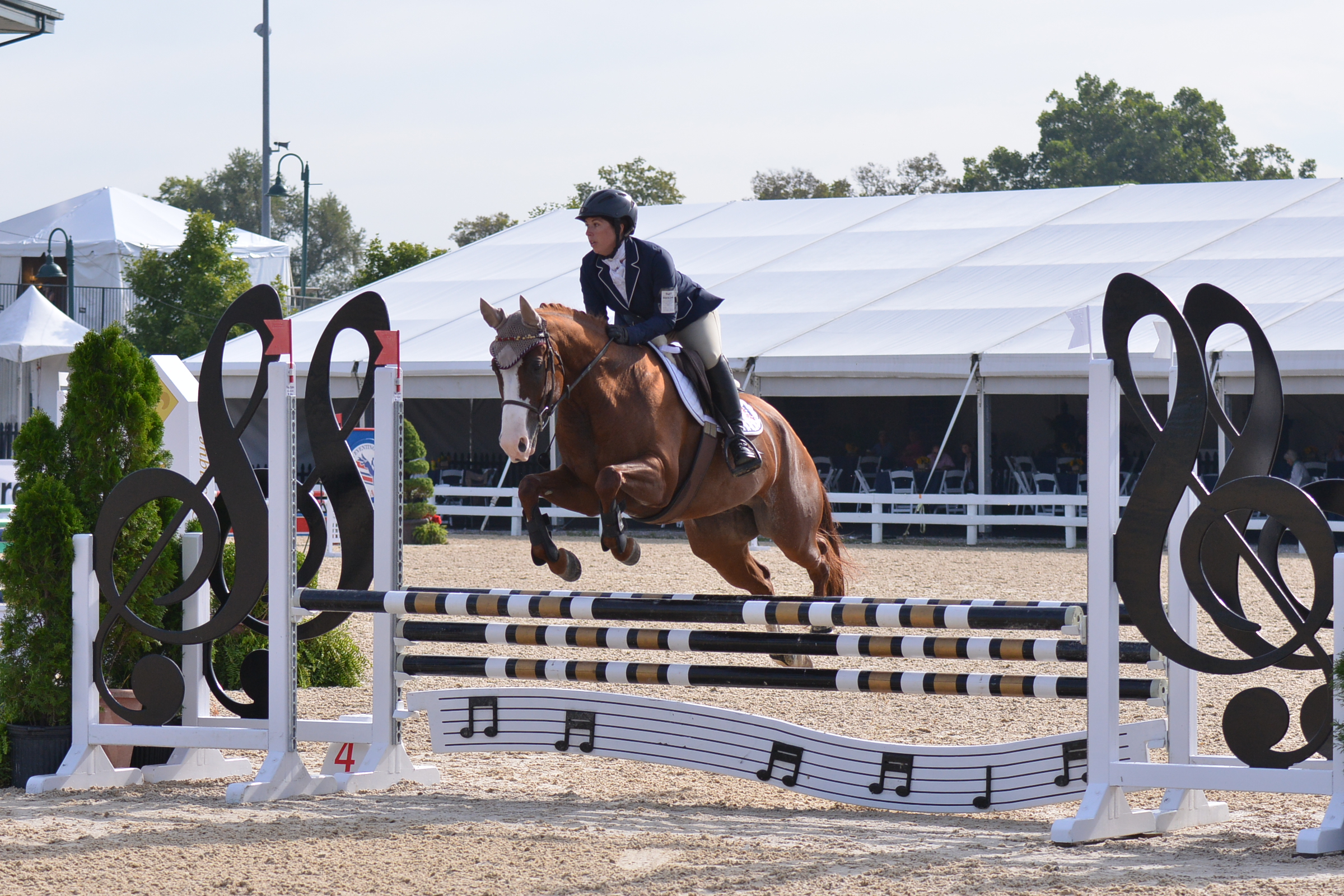 Romeo and Lauren competing in the stadium jump phase at the 2019 AECs.