Lessons
LAREC provides lessons in a variety of disciplines, including English, dressage, hunter/jumper, western, western pleasure and driving for both competition or pleasure. Lessons offered on our horses or yours. We use a booking system for lessons to allow for ease of scheduling for both clients and instructor.
Lessons are 45 minute blocks. Half hour lessons are offered, expect to be a more intense lesson with only one break. Once established as part of the program, students are expected to catch, groom and tack horse before the start of lesson and do all after-care items at the conclusion of lesson, allowing for as much saddle instruction time as possible. With beginners, time is spent during lesson getting students familiar with all listed procedures.
Lesson Prices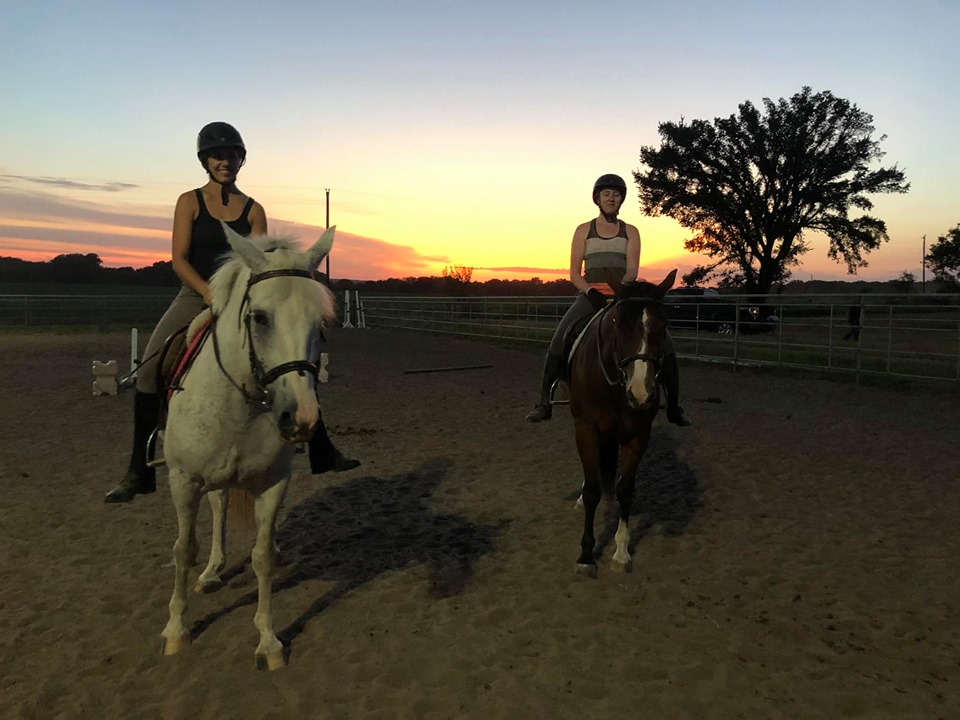 Private – $35
Semi-Private (2 Riders) – $30/rider
Group (3-4 Riders) – $25/rider
Half Hour, Private – $25
Half Hour, Semi-Private – $20/rider
Practice Rides (approved non-supervised ride for established students) – $25
Lesson Package 1, can be used by multiple family members (12 Private lessons/month paid ahead): $378
Lessons Package 2, can be used by multiple family members (16 Private lessons/month paid ahead): $504
Training
We offer services from full training/showing to tune-ups and competition prep. Whether you need your colt started, a problem sorted out on your mount, your show horse brought to the next level, finishing buttons put on or to keep your competition partner in shape when you can't, we have a program that will be customized to your needs.
Full training (avg. 5 days a week) & stall board: $600/month
Single Training Sessions: $25/session
Sales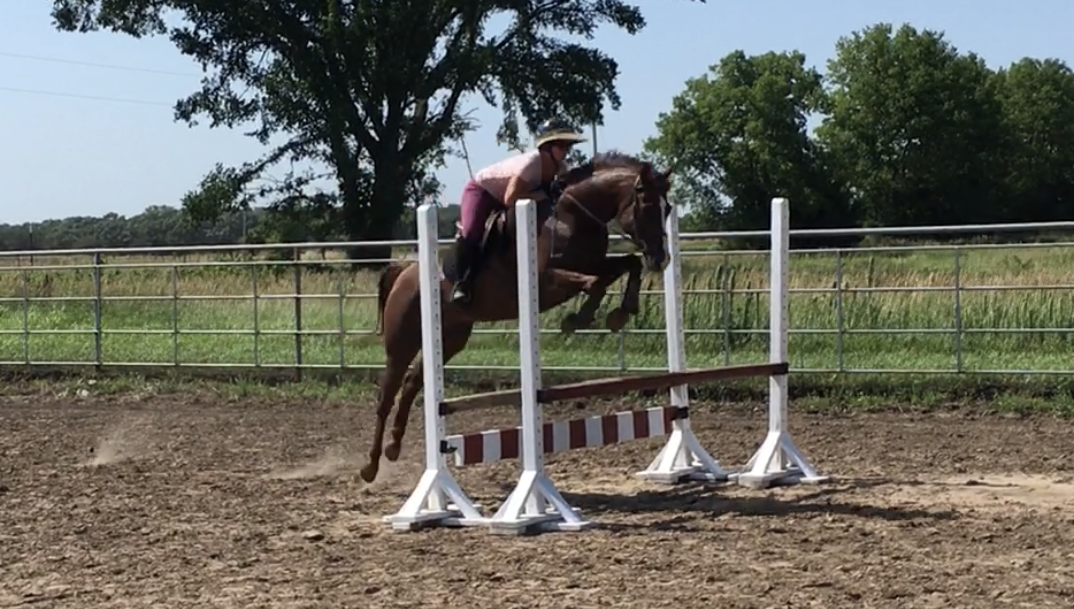 Let us help reduce the stress of selling your horse. Prices vary depending on the amount of preparation/involvement. Services range from sales prep/conditioning, tune-ups, advertising, handling inquiries, trials, etc to full training/competition for sale. Please contact for details.
LAR usually has at least one or two sales horses or ponies of their own. Please check out our sales page or message to see what we have available. We are also able to help find you your next partner. No finders fee for LAR clients bringing horse in to the program.
Boarding
We offer full stall board with attached runs to those in our training and lesson program only. Stalls/runs are cleaned daily, twice if horse is inside all day, feeding twice a day of grain (12% alfalfa based complete feed milled locally at R-W Mills) and brome hay in slow feed hay bags. Supplements fed at no extra cost. Daily turnout, weather permitting, on brome fields and/or on round bales, depending on time of year.
We are currently full and not taking on new boarders. As space becomes available, preference is given to current clients and/or those who fit well into our program. Boarders must be in a regular lesson program or have their horse in training. A monthly program fee will be assessed to those not in a program.
Board: $300/month
Board w/ turnout: $325/month
Program fee: $50/month
Showing & Other Fees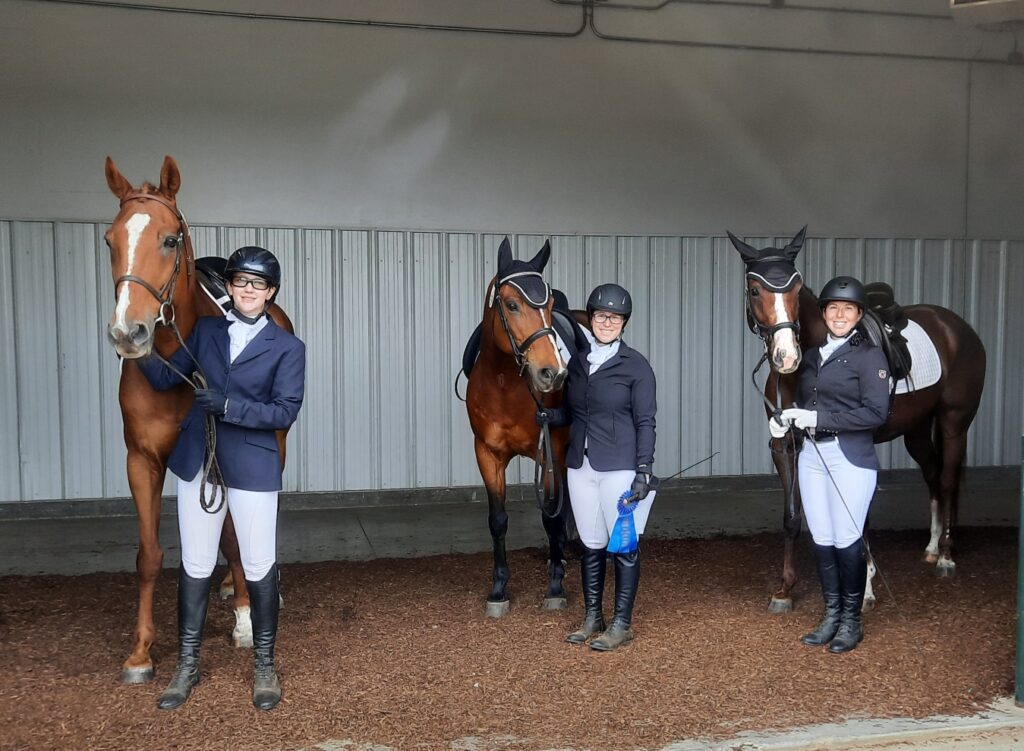 Coaching Fee (includes cross country/jump walks, schooling rides, warm-up coaching, ring side coaching and general guidance during show) – $50/day
Horse Use Fee (for show) – $25/day
Trailer Use Fee/Hook-Up Fee – $25
Showing of Horse not in training – $50/day
Hauling to Scheduled Show – $0.50/mile
Hauling, non-show related – $1/mile
Hauling to show in Kansas City or Wichita area – $100
Braiding, LAR student at show- $25
Braiding, non-LAR student – $35
Hold Fee (Farrier/vet/appointment) – $10
Mane pulling – $15
Clipping – $10
Body Clipping – $45
Group Cross Country Schooling – $35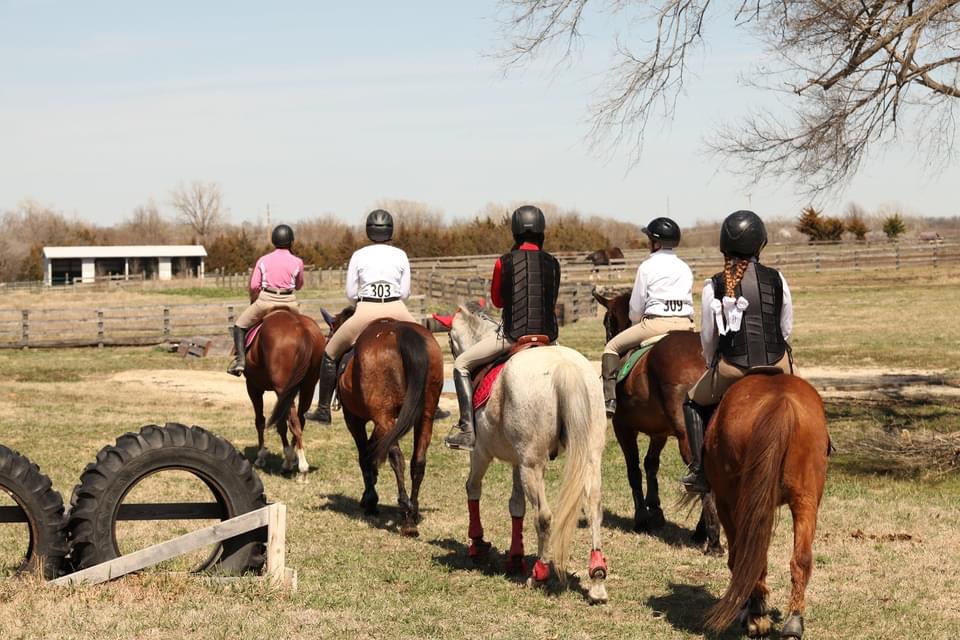 We also offer work exchange for lessons and/or training. Interested parties please contact us!